Ultimate
PC Ultimate team is open to all Providence College students, regardless of skill or experience level. The team practices 2-3 day per week and travels to competitions on designated weekends.  Joining the PC Ultimate is a great way to meet new people while competing in one of the most popular college sports around.
If you are interested in more information, please contact the club officers using the contact information provided or email ultimate.club@providence.edu.
Click here to donate to Ultimate Frisbee! Select the "Other" category and specify PC Ultimate Frisbee as your gift designation.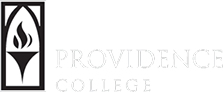 1 Cunningham Square
Providence, RI 02918 USA
Tel: +1.401.865.1000
Academics & Apply