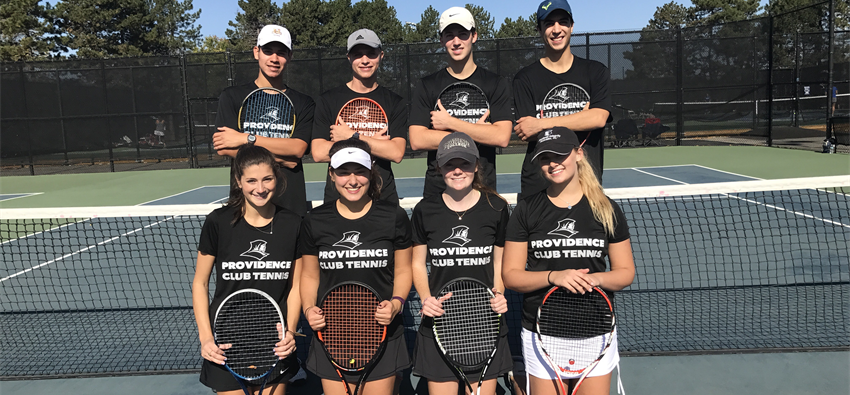 Tennis
Mission Statement: Provide a safe and enjoyable tennis experience for all club members and represent Providence College well with good sportsmanship at all levels of competition.
Spring 2018 Schedule:
Saturday, 3/24 vs Sacred Heart & Northeastern- 10:00am Home
Saturday, 4/7 vs Brown- 1:00pm Home
Saturday, 4/28 vs UNE- 12:00pm Home
For more information, contact the team at tennis.club@providence.edu.
Click here to donate to the Club Tennis Team! Select the "Other" category and specify PC Club Tennis as your gift designation.